MATLOCK ELECTRIC FACILITY
---
Our 30,000 square foot state-of-the-art facility is centrally located in Norwood, OH. We are easily accessible from I75 and I71. We have both the equiment and expertise to be your full service electromechanical service provider. We are a UL® Certified AC, DC and Synchronous Motor Repair Facility. The nationally recognized quality control systems in our plants exceed all industry standards. Having our unmatched 3 YEAR WARRANTY ensures you're repair is done right every time.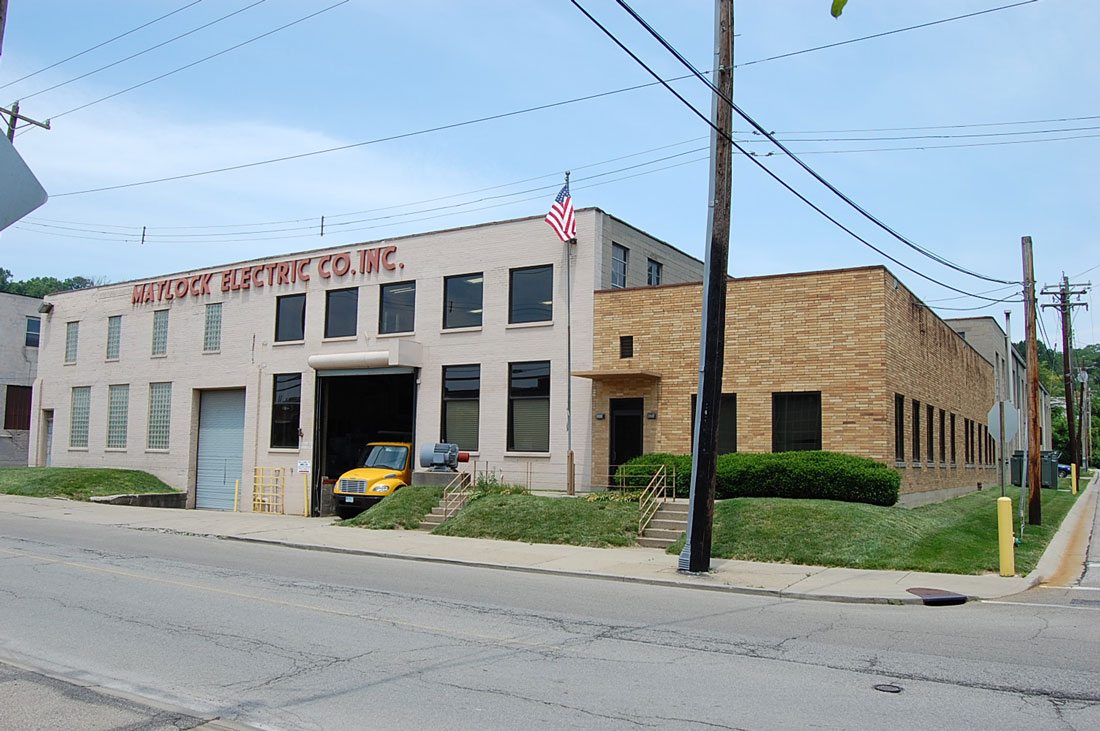 Teardown, Inspection and Cleaning
---
All equipment is entered electronically into our job tracking database. Once entered, your equipment is tracked all throughout the repair process allowing us to keep you updated in real time. We perform incoming testing on every job, this allows us to determine the cause of failure. Our teardown department is equipped with a full test panel (AC and DC) as well as a Baker D12000 12KV surge tester.
Machine Shop
---
Using the same demanding standards as our electric repairs, we have invested in a fully equipped machine shop that is equipped with CNC vertical and horizontal lathes and milling machines. We offer this in support of your needs for the remanufacture of pumps, gearboxes, fan, actuators, etc. Our machinists have over 100 years of collective experience in servicing your mechanical needs.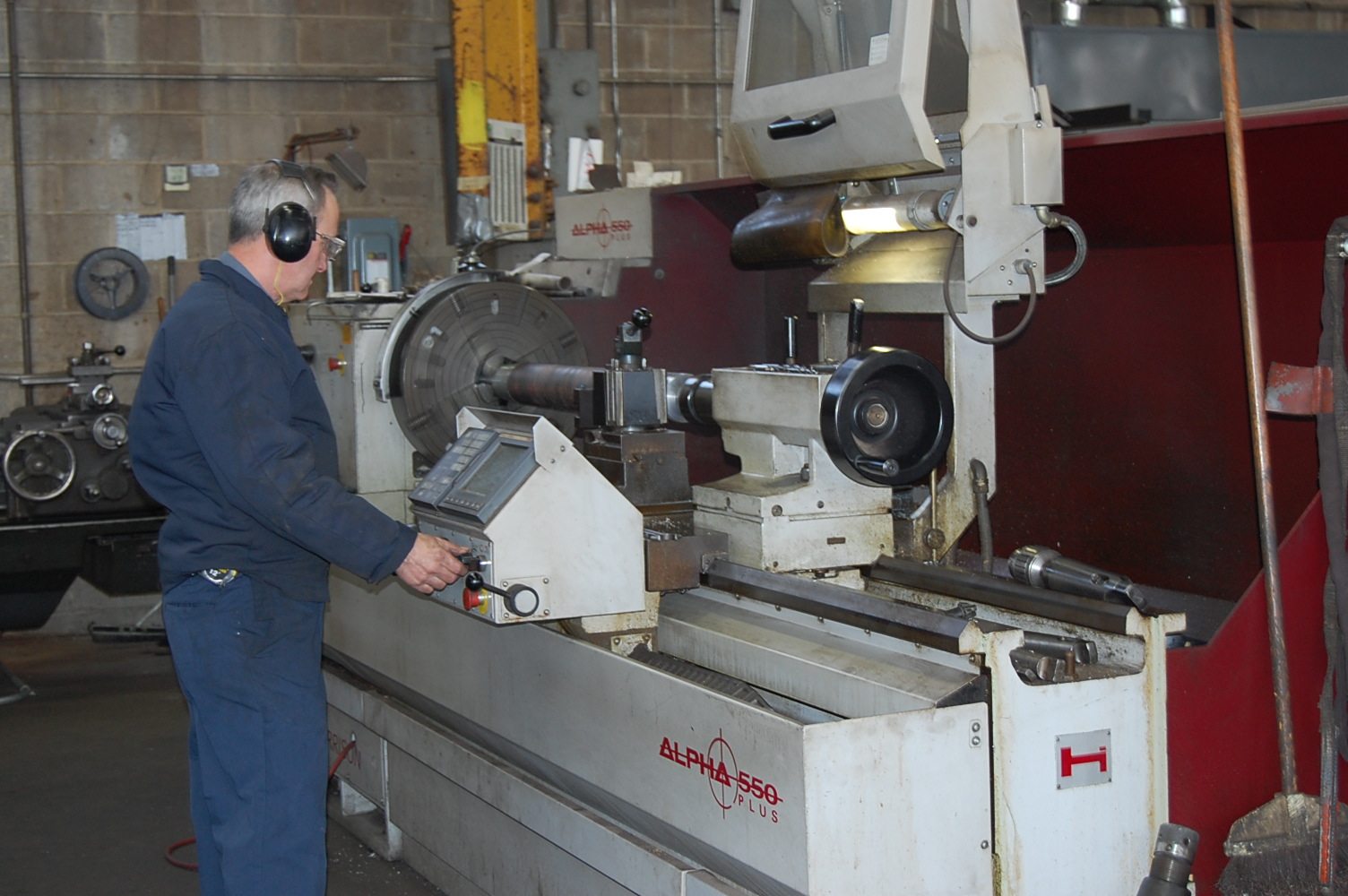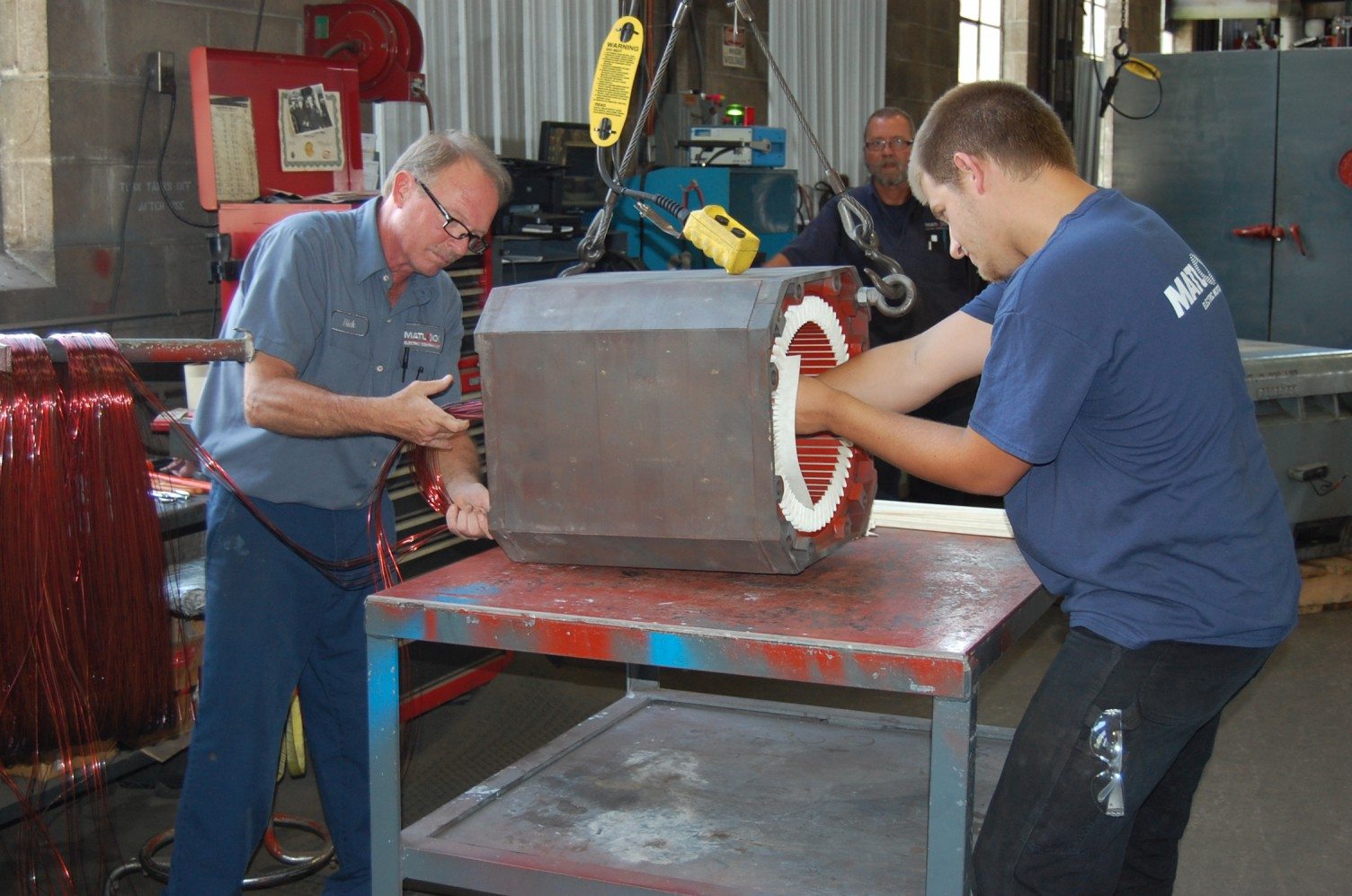 Winding
Class H insulating materials are used in all of our rewinds.
---
---
Our rewinding process utilizes only high temperature, Thermaleze Q inverter grade copper magnet wire, Class H Nomex in-slot and phase insulation with polyester or epoxy resins. Winding data is verified with engineering programs based on both the manufacturer's and EASA data. All magnetic cores are tested and repaired to insure maximum efficiency. Our exclusive Inverter Grade Vacuum Pressure Impregnation (*VPI) system completes the rewinding process.
Assembly
---
Recognizing no two projects are alike, Matlock Electric offers state-of-the-art equipment and experienced technicians ready to meet your specific repair and remanufacturing needs. Our use of quality materials and replacement parts insures a superior repair that will last a lifetime. During each phase of the remanufacturing process continual testing and documentation is assurance of our strict Quality Control Manufacturing policies.
---
Our 3 Year Warranty is a direct reflection of our commitment to quality.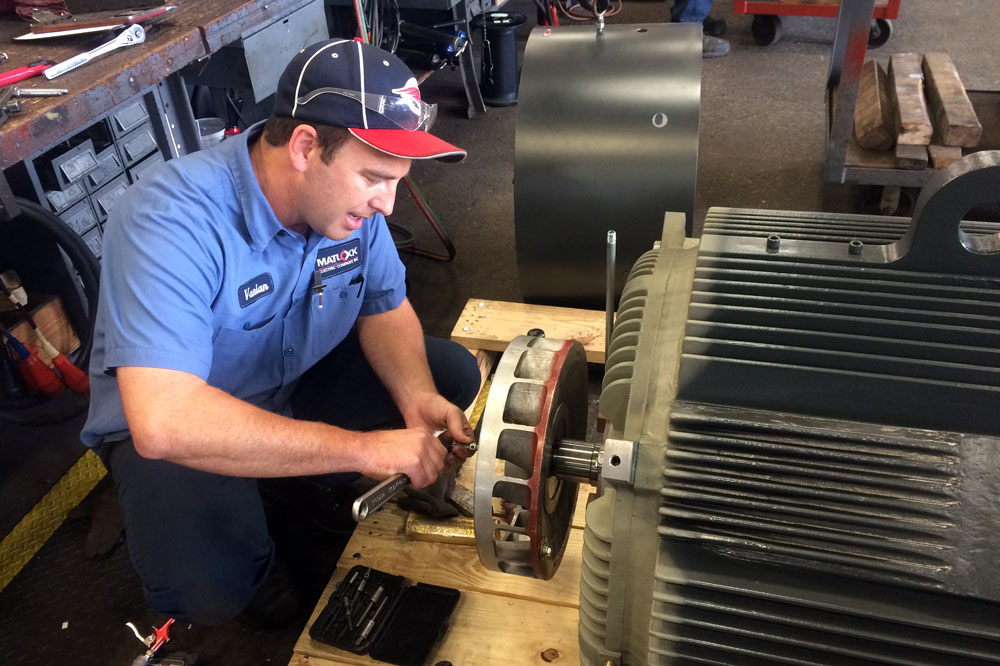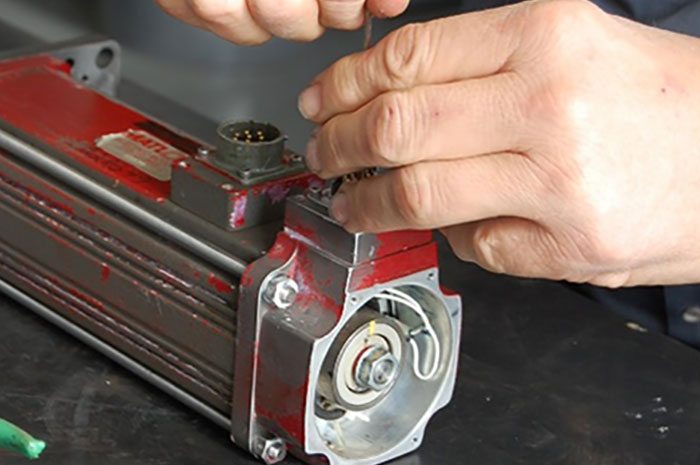 Servo
---
---
Each servo motor we repair is tested electrically and mechanically using the latest technologies and test equipment. Static and dynamic tests are performed to verify that all repairs meet or exceed OEM specifications. Feedback devices such as encoders, resolvers, and tachometers are all calibrated to the OEM standards as well. Most repair shops do not address feedback devices, which can lead to additional costs and unplanned downtime.
---
Testing
---
We use the most state of the art equipment to ensure the motors we send out are the best qualty and are ready to run right away in the plant they are put into. Here is some of the equipment we use to test, Phenix MTS1250 High Power-Motor Test System; AW I-900E Dynamometer; PdMA MCEmax Motor Circuit Analysis Testing; Azima DLI DCX Vibration Analysis & Dynamic Balancing; PPhenix CL25 Core Loss Tester; (2) 12KV Baker Surge Testers; and the Phenix Hipot Test.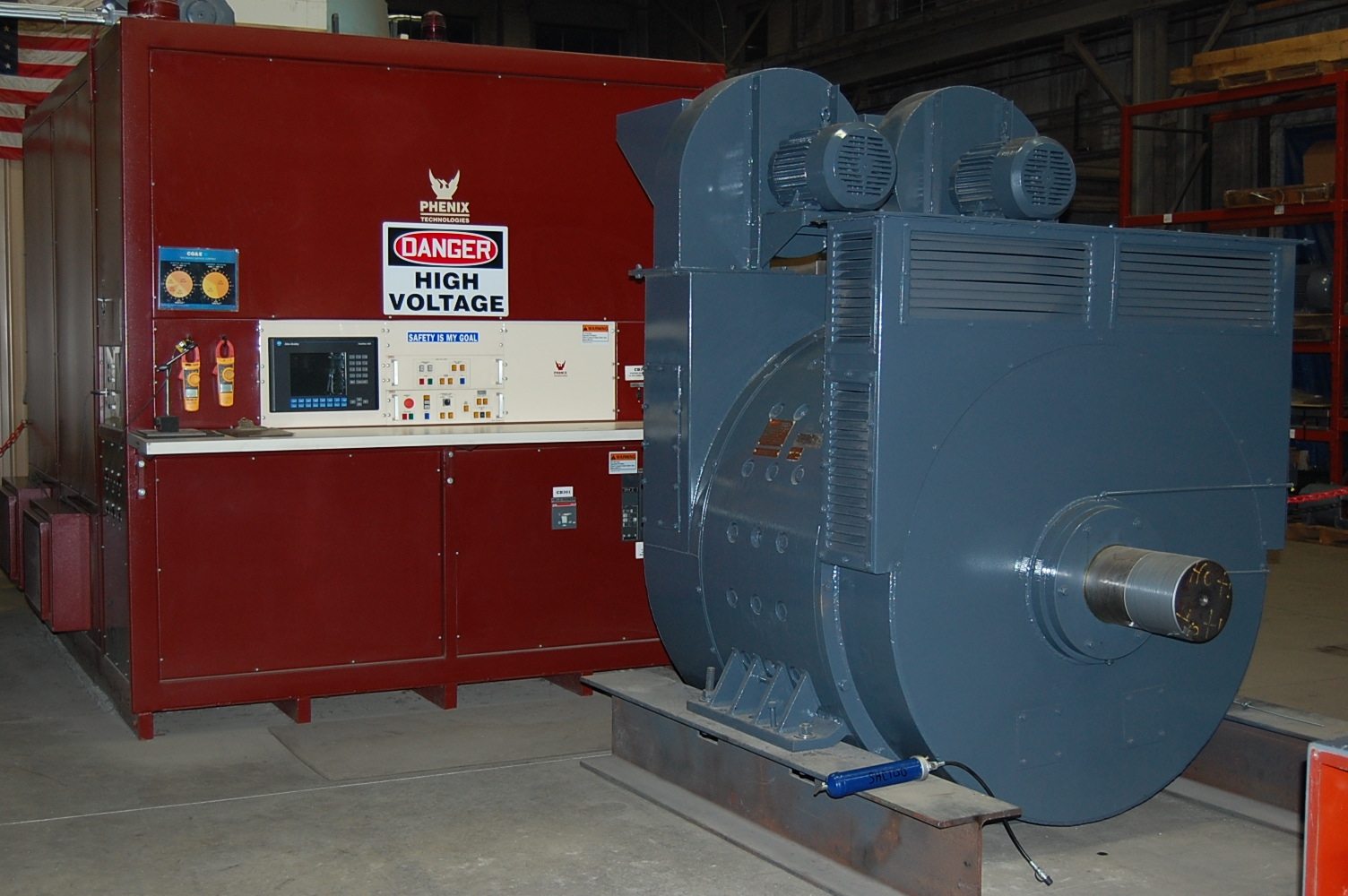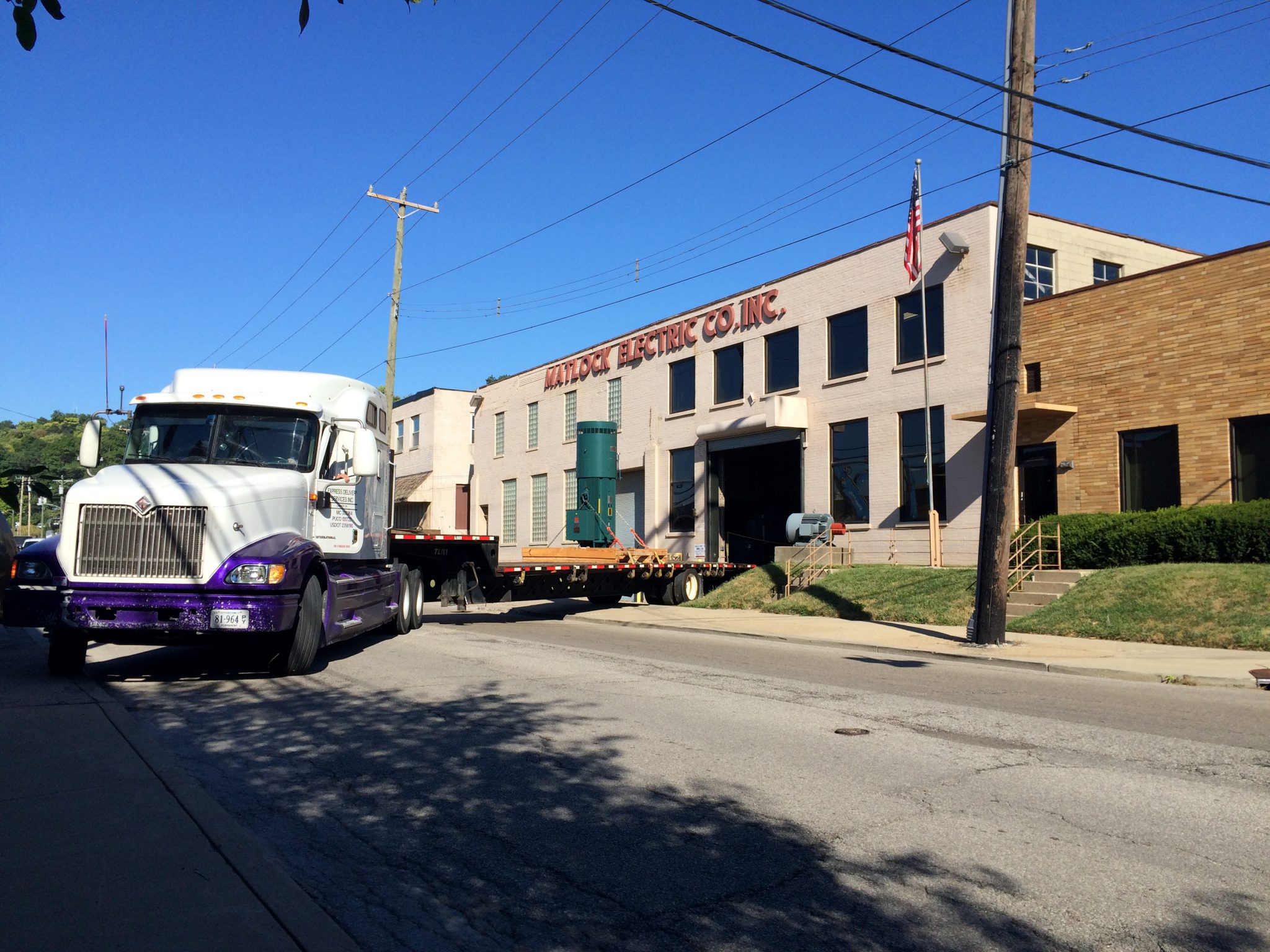 Shipping
---
Matlock Electric has multiple trucks to pick up and deliver your electric motor whenever you need including 24/7 emergency service.