Asset Monitoring – ACMS
You can't afford unplanned downtime while operational inefficiencies hammer away at profits.
Get proactive with Matlock's Asset Conditioning Monitoring Services, a maintenance program that utilizes effective Preventive Maintenance (PM) plans in conjunction with a Predictive Maintenance (PdM) program.
You'll receive detailed inspections on plant equipment from our highly trained technicians who capture, analyze and effectively use machine condition information to make proper recommendations for corrective actions.
Technologies include:
Vibration Analysis

Motor Circuit Analysis

Infrared Imaging Analysis

Ultrasound Analysis
Defend Against Downtime
Vibration analysis identifies early bearing defects, misalignment, internal component looseness, imbalance, & more
Motor Current Analysis (MCA) will identify damaged electrical insulation & ground faults, power quality issues, etc.
Electrical infrared scans identify loose and/or damaged connections, worn fuse clips, knife hinges, and current imbalances
Mechanical infrared scans identify inadequate insulation issues on buildings & ductwork, damaged furnace refractory, and steam system leaks
Ultrasound inspections will identify compressed air leaks & gas leaks
Monitoring equipment over time allows it's condition to be trended allowing for anticipation of impending failure.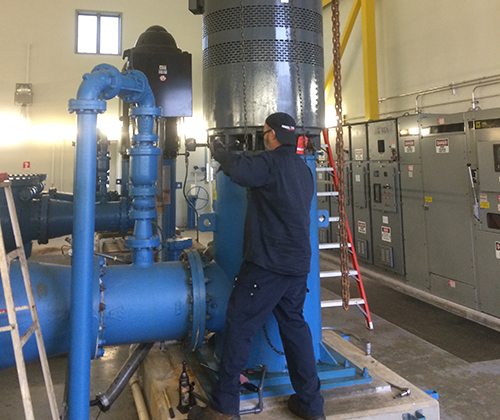 Types of Assets that Benefit from ACMS:
Electric Motors
Gearboxes
Pumps
Fans
Compressors
Chillers
Rolls
Blowers
Motor Controls
& other specialty machines