You have access to an extensive line of electrical equipment from the best motor manufacturers. Our team provides hands on experience and in depth knowledge to ensure the best fit for your need.  Some examples of electric motors we provide:
Electric Motors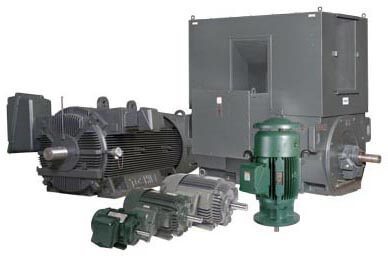 AC and DC Motors
---
Our knowledgeable staff specializes in careful motor identification and analysis and can recommend motors for new applications and replacement electric motors based on horsepower, rotating speed, frame size, enclosure type, required operating voltages, and duty cycles.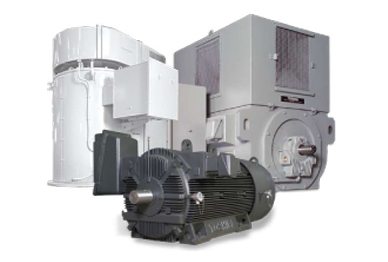 Medium Voltage Motors
---
Medium voltage motors are typically larger horsepower motors designed for pulp and paper mills and any other severe duty environments. Several of our manufacturers stock medium voltage motors and most of them offer medium voltage motors through production.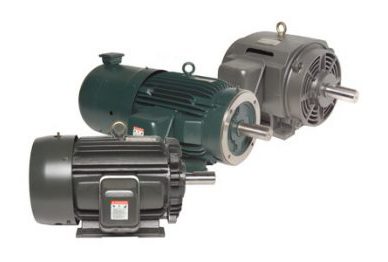 Custom/Definite Purpose Motors
---
A definite purpose motor is any motor designed with special mechanical features for use on specific applications. Some of the many designs are motors designed for car washes, pump motors, kilns, cooling towers, automotive, multi-speed applications and many more.
Our capabilities include:
Agricultural/Farm Duty
Brake
Explosion Proof
Cooling Tower
IEC
IEEE 841 Severe Duty
Inverter Duty
Medium Voltage
Mill and Chemical
Premium Efficiency
Pumps
Severe Duty
Single Phase
Stainless Steel
Washdown
Vector Duty
Vertical Hollow Shaft
Vertical Solid Shaft